Hello!
I have a huge hobby session planned for today to really get a nice chunk of my Fae finished before my next demo game.
While painting and such I find it's good to have something going in the background to listen to.
Music is good and all, but I find audio books to be the bee's knees for hobby background noise.
So for today's hobby session I have chosen the first book in a series that I have heard a lot of great things about.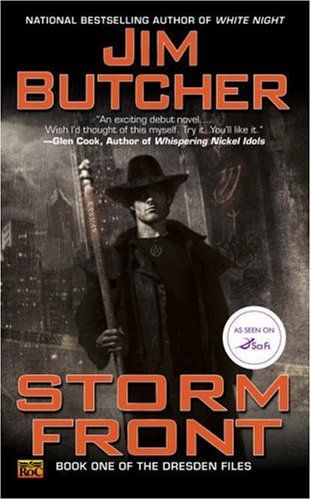 Storm Front is a 2000 novel by science fiction and fantasy author Jim Butcher. It is the first novel in The Dresden Files, his first published series that follows the character of Harry Dresden, professional wizard.
So I will be starting this today, and I will let you know what I think about the series initial offering.
Take care!
~Leafy~